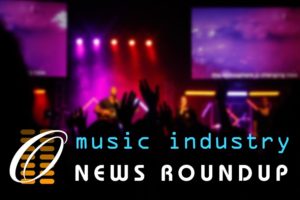 Today begins a new  series on the Music 3.0 blog. One day every week I'll provide a post with links to a number of interesting music business-related stories. Some will be about social media, some about music distribution, some about royalties, and some about record labels, but all will be connected to the industry in some way (or at least you can take the information and use it for the music business). Let's get started.
Does YouTube change your listening habits? The article thinks it does. In fact, it states that many listeners don't even enjoy what they're listening to and are just dialing up sounds for a particular situation. It says that we watch groups of videos clustered into categories, but I'm not so sure why that should surprise anyone.
Spotify lost more money in 2015. It's making a bunch, but it's paying out more than it's taking in. How much longer can its investors stay in the game? Still, it's the streaming service to beat as it has more paying subscribers than any other at the moment.
Spotify's playlists are responsible for a billion streams a week. Speaking of Spotify, their playlists are killing it as they're now responsible for about 4% of all streams on the service. Not only that, they're paying out around $1 million per day in royalties!
7 digital advertising trends. This is an Adweek post, so it's written mostly for brands instead of bands, but it still has some useful information. Like you see elsewhere, it predicts that mobile is the way to go and chat is the future, but it also looks at ad blocking and annoying online ads.
We're spending less time on social media. Especially on Twitter and Instagram. People are spending less time on Facebook too, but still spend over 45 minutes on the service every day.
Facebook is preferred for video viewing. It didn't take long for the service to catch up to and surpass YouTube, but it's now the platform of choice for viewing. Only millennials prefer YouTube now, according to this survey.
A key part of digital copyright licensing law is being streamlined. Right now there are multiple lawsuits against Spotify and other services by songwriters because they weren't notified that their songs were available on the service, which is required by law. The problem is, it's not really an easy chore for a service as it's set up right now, and it's costly, so a new and improved way of doing it online can make a big difference going forward.
Rights that no one talks about. There's a lot of money being made when an artist's songs are publicly performed, but they're not always discussed outside of an attorney's office. These "neighboring rights" are important though, and are finally getting more attention.
Classic artists are more popular than ever. Even dead artists like Tupac, Prince, Michael Jackson and Elvis are making more money than ever, and superstar artists over 60 like Paul Simon and Bob Dylan are even having hit albums again. What does that mean for the health of the music industry?
Metal still sells. Attendance is still strong for metal concerts, and the earnings for superstars and newcomers alike are surprising.
Each of these posts contain some useful and interesting information that I hope you'll enjoy. Let me know if you like this format, and I'll do more in the future.